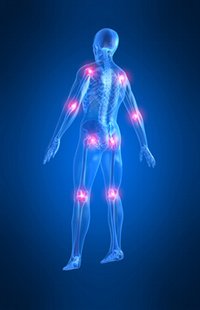 Shockwave therapy has been applied in the treatment of orthopedic symptoms since the beginning of the 1990s. In the meantime, numerous studies have demonstrated the effectiveness of shockwave therapy.
Shockwaves have the following confirmed biological effects
Stimulation of bone growth
Formation of new blood vessels
Release of growth factors and other biologically active proteins
The above-mentioned biological processes and, with them, the body's self-healing powers are activated through the shockwaves. Through the sprouting of blood vessels and an increased metabolism, damaged tissue can be "repaired" and local inflammation healed.
Some areas of treatment are
Shoulder pain
Tennis / golfer's elbow
Heel spur
Pseudarthrosis
Hip joint complaints
Achilles tendon complaints
Bursitis
www.tvw-filmkonfigurator.de/swf/ESWT_Extrakorporale_Stosswellen_Therapie.swf